This coming March is going to be a pretty big month for me personally … not only will I be turning 35 right as the month starts, but I'll also be flying out to San Francisco to attend and speak at TrailblazerDX. This will be the second time within less than 12 months that I'll have had the opportunity to fly out to San Francisco and speak at one of Salesforce's conference events. I had the chance last year to fly out to Dreamforce and speak at twice at the event. This time around, I'll also be speaking twice while I'm at TDX '23. TrailblazerDX will once again be held in Moscone West in-person, it will also be streamed on Salesforce+ for thos who can't make it.
If you're coming to the event in-person, I'd love to see you there … so please do feel free to come and say hi. I'd love to meet you.
What Will I Be Speaking on at TDX '23?
I'll be speaking twice at TDX '23 … I'll be covering two very different topics, one around Flow Documentation, the other around how to excel in the Salesforce ecosystem as an introvert. Hopefully both of these sessions go very well and prove helpful to attendees.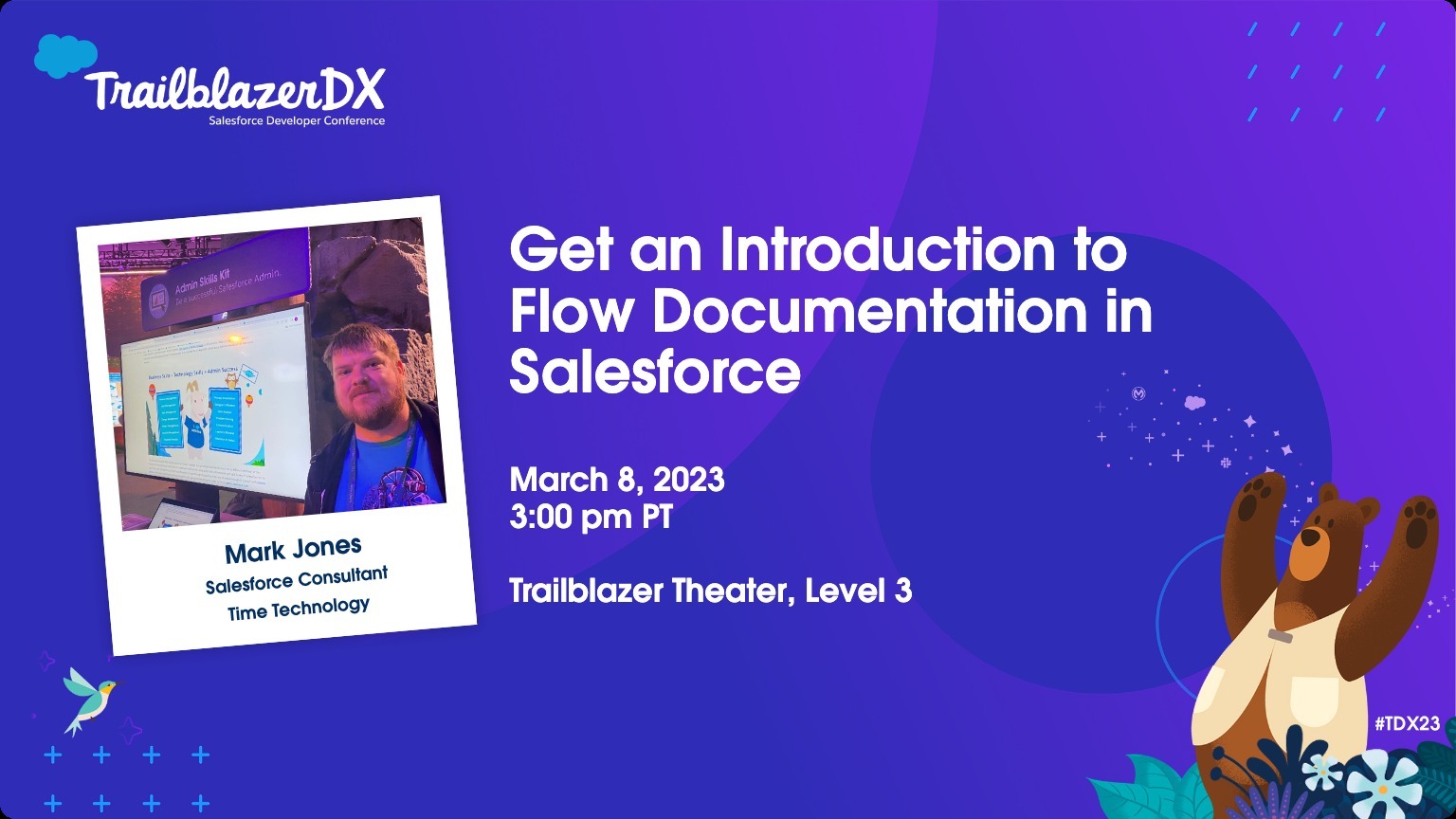 "Get an Introduction to Flow Documentation in Salesforce"
This session will take place at 3:00pm PT on Wed 8 March.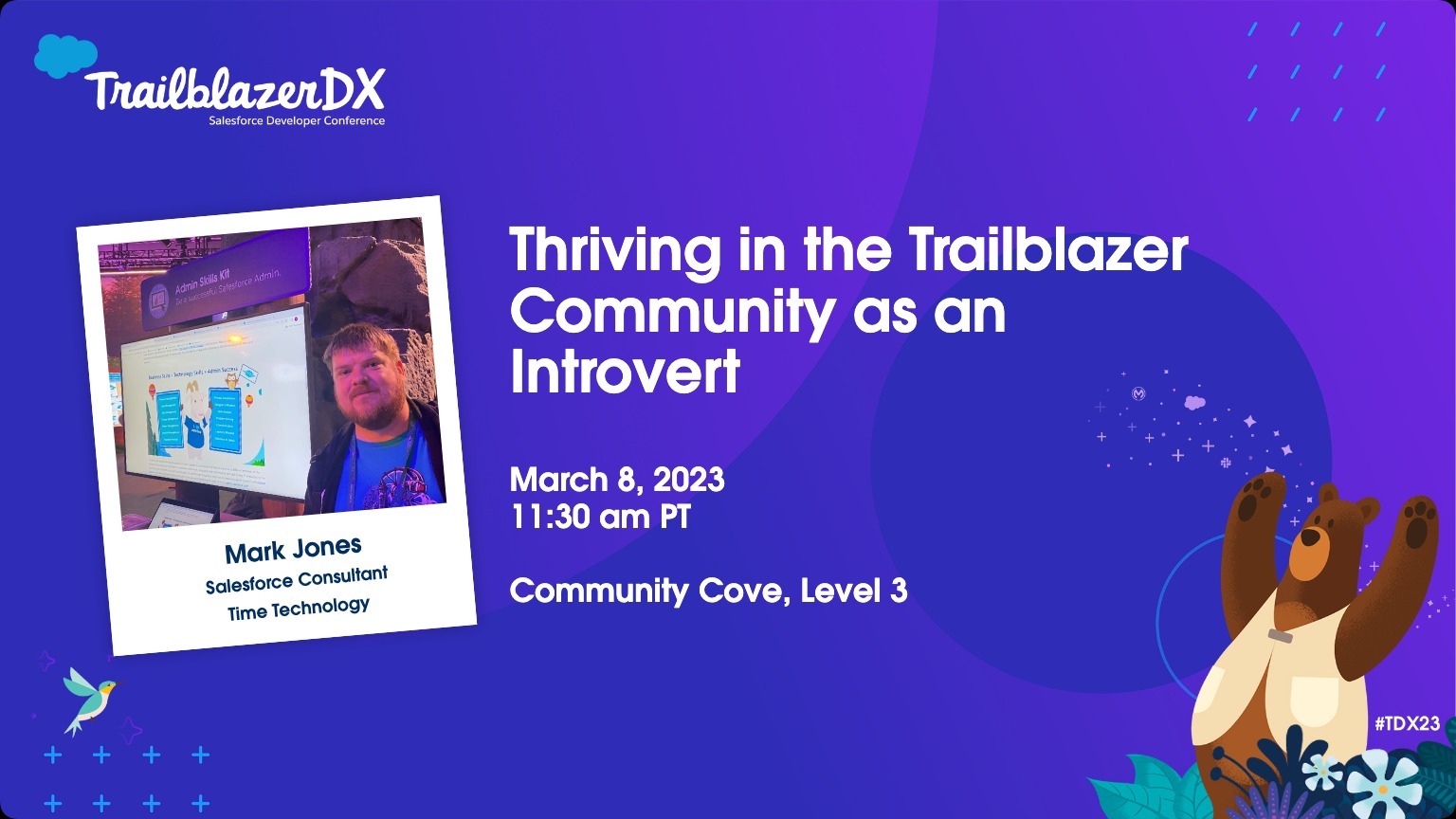 "Thriving in the Trailblazer Community as an Introvert"
This session will take place at 11:30am PT on Wed 8 March.
I'm really excited to deliver both of these sessions … but let's talk about what's coming to this blog over the course of March 2023.
What's Coming to This Blog in March 2023?
As you can imagine, in the lead up to TrailblazerDX I've been doing quite a bit of work around the topic of Flow Documentation. In fact, I've been working on content in and around this subject since the summer of 2022. It is with that in mind that I have made the decision to make the month of March, Documentation Month here at the Flow Architect. This is something I'm really excited to bring to the Trailblazer Community, and hopefully this will be something that will prove to be both insightful and helpful to my readers.
After hearing that you might be asking … what exactly is Documentation Month going to look like?
Well, here it is in a nutshell: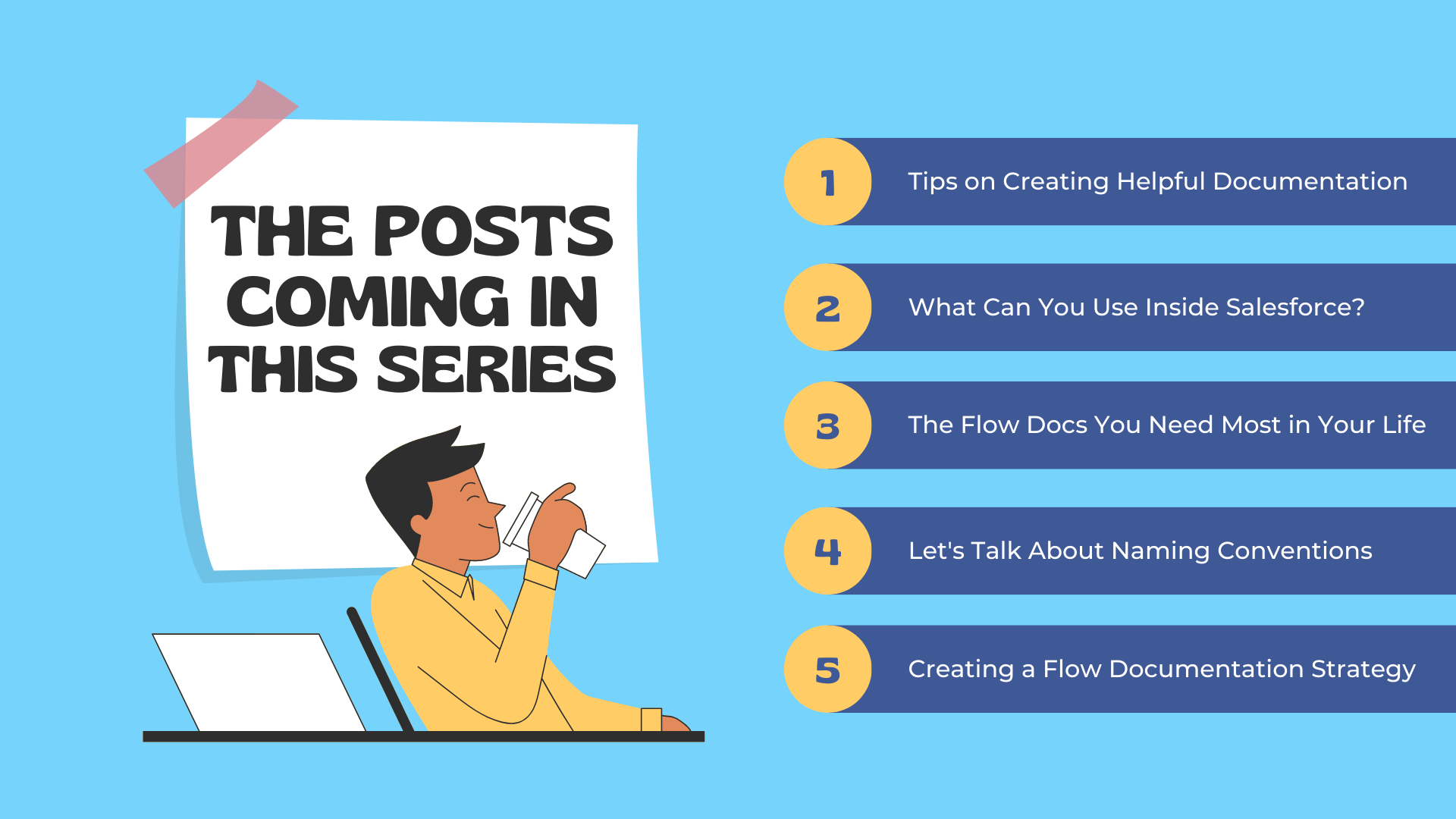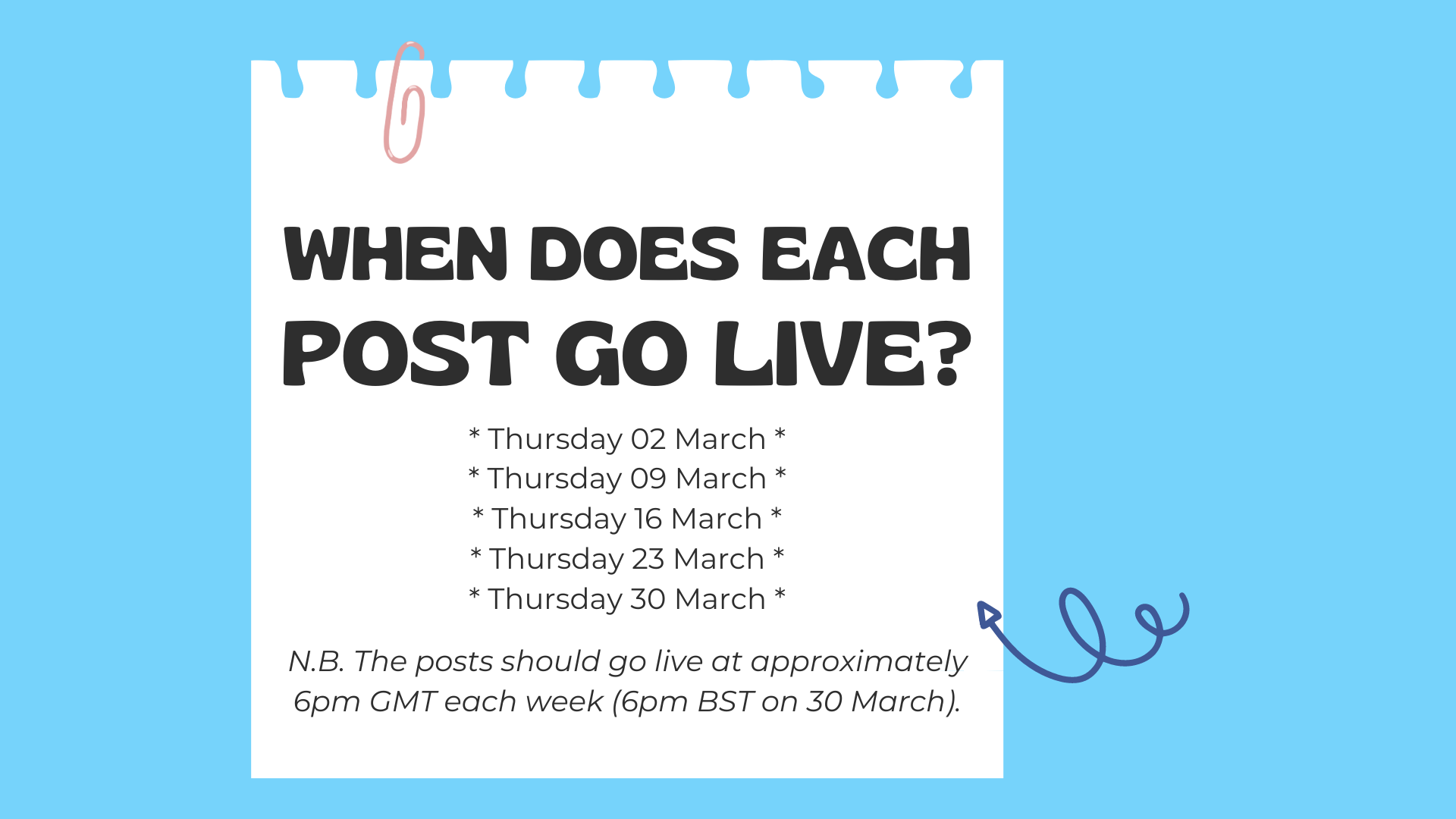 Flow Documentation Month is going to be a blog series spanning across the entire month of March. That means there will be five different posts on a topic relating to the overall topic of Flow Documentation. The series will see me talk about tips and tricks for documenting Flows in Salesforce (and outside of it at times as well).
In a little bit of a spoiler, I will also be releasing a new resources page towards the end of the month, this resources page will include some templates for documentation that I have been working over the last number of months. This resources page will also include links to my top recommendations for things like Trailhead badges, Flow courses and other Flow resources.
But back to the series, as I said there will be a total of five new blog posts forming this series.
The five posts in this series will be:
Tips on Creating Helpful Documentation
What Can You Use Inside Salesforce?
The Flow Docs You Need Most in Your Life
Let's Talk About Naming Conventions
Creating a Flow Documentation Strategy
The first post will be published on Thursday 2nd March, and the remaining posts will go live each Thursday across the month of March. The posts will all go live at approximately 6pm GMT (except on 30 March, that will be BST). Please note that this may differ slightly on 9 March as I will be in San Francisco following TDX that day.
Once again, I am very excited to bring this series of posts to you this coming March. As always, I'd love to hear your thoughts on any of the posts included in this series. Please do feel free to comment on any of the posts, or share your thoughts when each of the posts goes live when I share them on social media. My hope is that this series will prove extremely helpful and beneficial to everyone in the Trailblazer Community, more particularly those who struggle to put together helpful Flow Documentation.